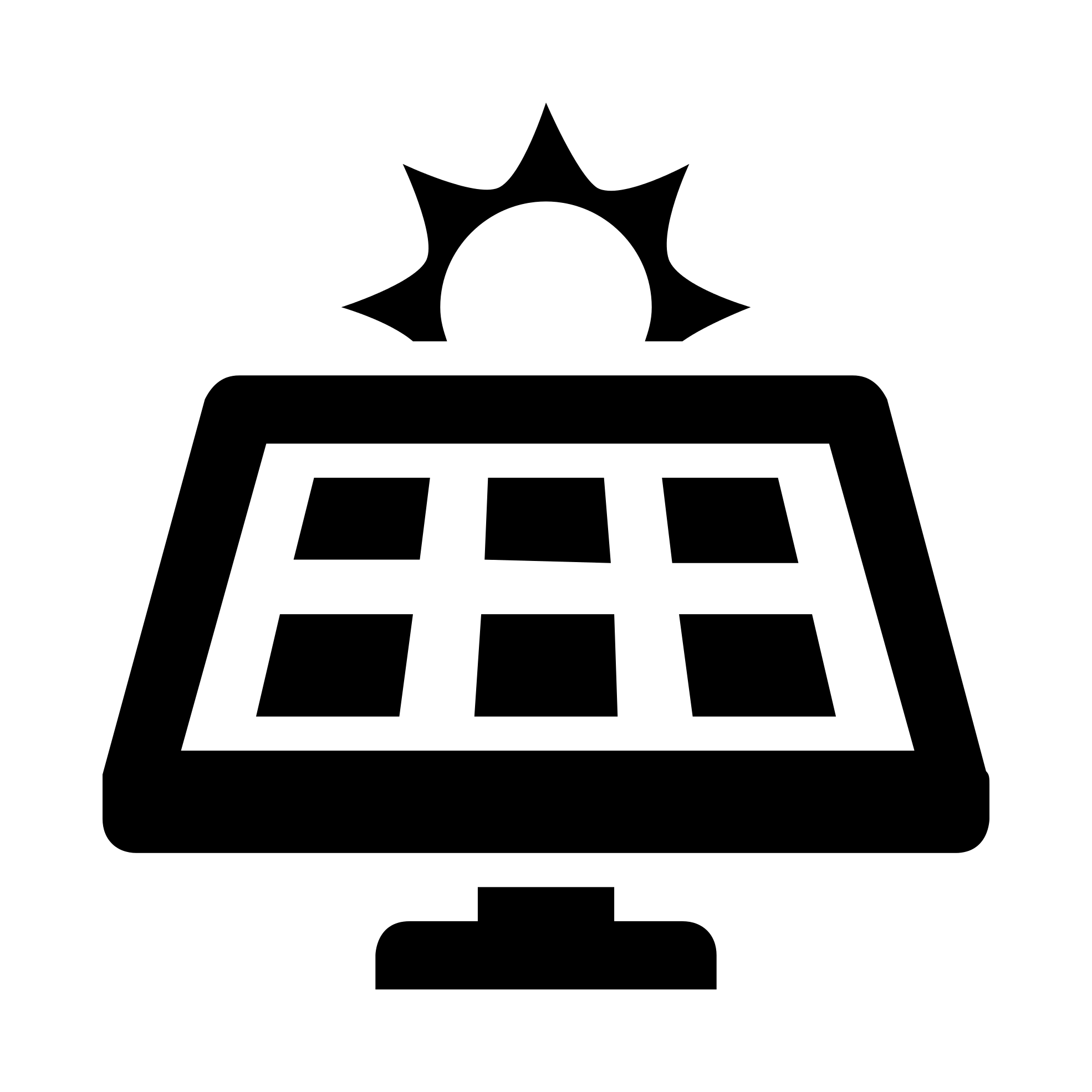 Reusing the Roof Space: From Solar Panels to Reduced EUI - $75,000
This project aims to install roof-mounted PV panels on the top of Langford Architecture Building A. After Augustin Mouchot, the inventor of the first solar-power engine in the late 1800s, the use of solar energy to replace non-renewable energy sources has developed by leaps and bounds. Today, many schools are adopting solar panels as part of their school curriculum and at the same time, they take advantage of saving on their electricity consumption. In the state of Texas, the application of solar energy through grid tied PV systems and PV plant facilities has expanded as well. Due to the high insolation value available in the state of Texas (mostly above 5 kWh/m2/day) there is a great opportunity for solar energy harvesting.
By installing PV panels on the roof of the Langford Building, this project aims at reducing the amount of energy required from the central plant, particularly during the peak demand (9 AM­ - 4 PM) on campus. The objectives of the project also include: A) Providing a learning opportunity for students to feel the solar energy in terms of graphs, numbers, and its reduced carbon footprint through real-time monitoring systems, B) Providing an opportunity for instructors and students in related courses (such as Green Tools or Applied Solar Energy) for close familiarity with PV systems, their individual components, performance, and application as a part of their course curriculum, and C) Expanding the scope of the project from Langford Building, as a successful pilot project, to embrace the application of solar energy for the whole campus in the future.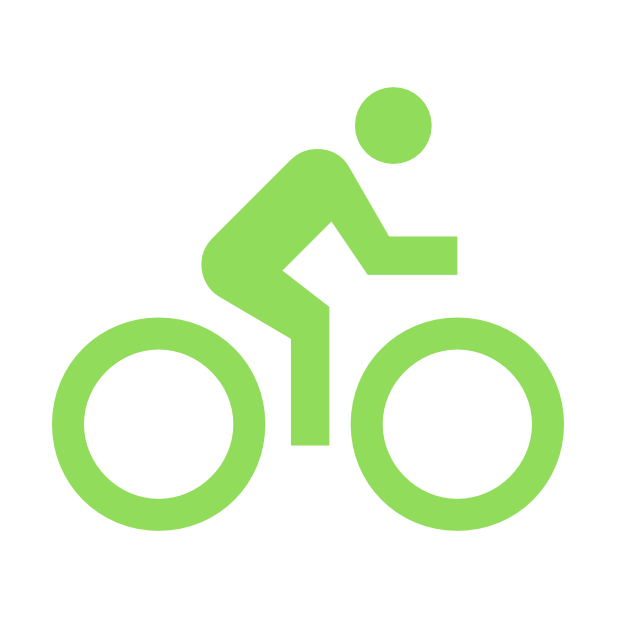 Green Bike Lanes Pilot - $37,500
Our unit, Alternative Transportation, within the Texas A&M department of Transportation Services has been responsible for the bicycle infrastructure of this university since 2010. Transportation Services as a whole has been working towards introducing and expanding bicycle lanes in and around campus even before Alternative Transportation's inception.
Just like many other cycling-focused projects and opportunities that our unit offers, our goal with this project is built around the League of American Bicyclists' five E's: Engineering, Education, Encouragement, Enforcement, and Evaluation & Planning. To build and sustain a safe, prosperous, and cohesive cycling culture here at Texas A&M, while simultaneously reducing our impact on the environment, we must build upon these five pillars.
This project in particular focuses on the first and third E – Engineering and Encouragement. The most visible and perhaps most tangible evidence of a great place for bicycling is the presence of infrastructure that welcomes and supports it. Survey after survey indicates poor and inadequate physical environment as a key deterrent for those considering bicycling as a travel option. The goal of this project is to improve bicycle lanes at Texas A&M. These improvements will not only serve as engineering improvements but will serve as a tool of encouragement to promote cycling.
Green bike lanes help identify dedicated space for cyclists, making vehicle drivers more aware of their presence and thereby enhancing safety. Green bike lanes also help novice cyclists recognize their place in confusing and crowded areas, giving them confidence to choose to ride. By improving our bicycle lanes on campus, we as a university are making a statement we not only care about our cyclists, but we are also focused on promoting one of the most sustainable forms of transportation. These improvements will benefit the lifelong and dedicated cyclists of the community and Texas A&M University as a whole.
Water Bottle Filling Stations III - $22,800
The goal of installing water bottle filling stations is to reduce beverage container waste generated on campus. The proposed water bottle filling stations in residence halls encourage students living on campus to utilize reusable water bottles rather than purchasing bottled water and/or recycling and/or throwing away disposable containers. This program directly impacts the volume of solid waste generated on campus and reduces the amount students spend on purchasing bottled water, while improving ready access to healthier, cold filtered drinking water. By installing water bottle filling stations, we achieve the most sustainable form of effective waste management strategies- simply, do not generate waste.
They have become very popular, with students expressing increasing interest (expectations) both by their use of existing water bottle filling stations and inquiring about the installation of others more proximally. The Department of Residence Life has endeavored to meet this expectation by utilizing hall improvement funds and partnering with corporations like Johnson Controls & Siemens. Additionally, new construction and renovation projects incorporate water bottle filling stations into their plans, including projects on the Corps Quad, the South Commons and expansion on West Campus. In past years, grant funds, combined with department funds, allowed us to outfit each of the buildings that did not yet have a water bottle filling station with at least one per residential on campus community. The installation costs exceeded our granted amount by $300/each, and the department also funded the addition of other stations as replacements for failing equipment, their installation, the station maintenance, and filter changes for stations across Residence. A subsequent grant from the Aggie Green Fund to purchase and install additional water bottle filling stations will provide the opportunity to reach the goal of at least one water bottle filling station per floor of the residence halls.
Campus Educational Signage on Sustainable Features - $5,973
As the Office of the University Architect, we participated in Campus Sustainability Day 2016 with a display board featuring buildings certified or built to Leadership in Energy and Environmental Design (LEED) standards. We also highlighted sustainable components on campus and had a good turnout of students interested in our materials. This experience encouraged us to implement a campus signage project that builds on the goal of utilizing the campus as a learning living laboratory as defined in the 2017 Campus Master Plan. We will install seven (approximate size of 18"X24") educational signs throughout the campus providing educational and inspirational information regarding integrating sustainable features with the built environment. The aesthetic and consistent design of the signage system will engage the students and visitors on campus in an interactive learning method. The signage will act as tangible evidence of the environmentally friendly endeavors undertaken by Texas A&M University in recent years.
Hydration Station for Emerging Technologies Building - $4,000
The Texas A&M University chapter of the Biomedical Engineering Society (BMES) works with the Biomedical Engineering department to educate students about the many opportunities available to them within the university and after graduation. BMES regularly brings in companies in industry as well as individuals with knowledge and experience of medical and graduate schools to speak about career opportunities. Our organization encourages involvement and initiative, and prides itself in giving students the chance to develop key leadership skills as well as providing numerous social and service events throughout the school year. With this project, we hope to provide not only members of BMES but also the many students, faculty, and staff in the Emerging Technologies Building with a place to fill their water bottles, reduce waste, and make healthier choices. It is our hope that reliable and easy access to this filling station will encourage users to choose to refill their bottles with water, and opt out of buying sugary sodas or heavily caffeinated energy drinks in bottles that will only add to the building's contribution to campus waste.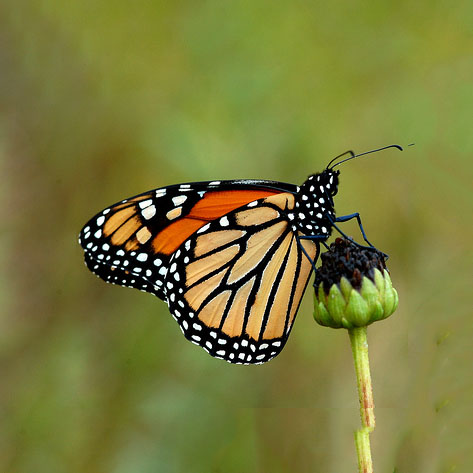 CKI Monarch Butterfly Garden Extension - $3,000
Circle K International is a collegiate service organization within the Kiwanis International family of service organizations. In researching the declining monarch butterfly population, one of the Kiwanians in the Texas Oklahoma District learned a small town in Mexico relies on the migration of the monarchs for tourism and for their farms. Concerned by the monarchs' decline and realizing the wide-scale implications, they declared monarch conservation efforts the district project for the 2016 year. Circle K International took this a step further and coordinated with Monarch Watch to increase the impact of their efforts. Inspired by a summer project at the University of Texas at Arlington, Texas A&M's chapter of CKI decided to plant a butterfly garden. We want to take matters into our own hands and make a tangible impact.
Water Efficient Showerheads for Community Bathrooms - $1,660
This project aims to address the low quality and extreme wastefulness of the community restrooms on campus. The purpose of installing water efficient showerheads in these community bathrooms is to significantly reduce water waste, improve the quality of the bathrooms, and to decrease the amount of time residents spend in the showers.