SPRING 2016 GRANT AWARDS
In the Spring of 2016, the following grants were awarded.
Exterior Recycling Bins - $87,449
This project will purchase three-stream recycling bins that capture waste, paper, and plastic/aluminum/glass containers. The bins will be placed outdoors in high-use areas at Texas A&M. Locations and bin placement identified for the project include four units around the new Engineering Education Complex between Lubbock and Lamar, one on Houston Street near Lechner Hall, two on Spence Street, one near Wisenbaker, two in the new Williams Building quad, and one each on Ireland Street near Blocker and Asbury at New Streets. The funds will be used for units and installation only, not unit servicing or maintenance.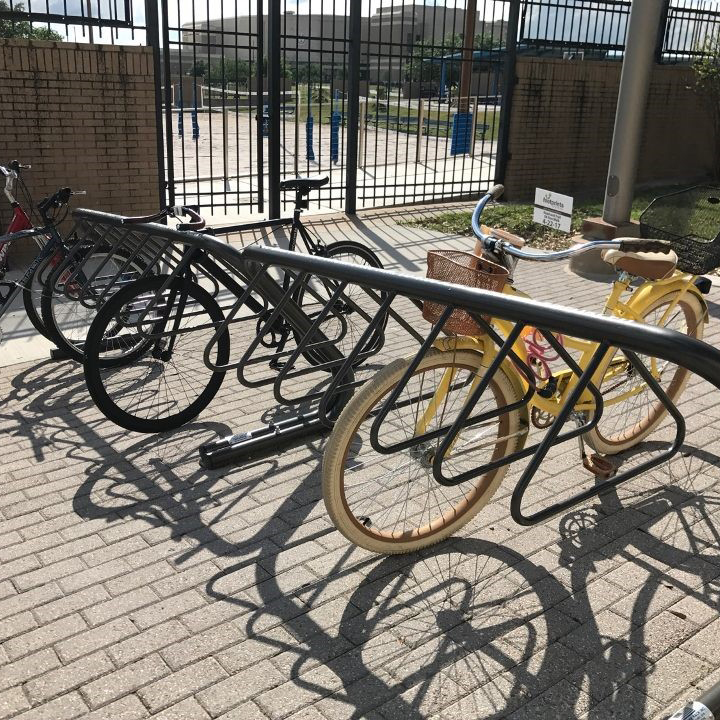 Bicycle Rack Expansion - $48,000
Survey after survey shows that the physical environment is a key determinant in whether people will get on a bike and ride. The goal of this project is to improve and expand the bicycle parking facilities in and around Texas A&M's campus by adding 100 "coat hanger" style bicycle racks. These new racks will be used to create bicycle parking facilities in new locations in addition to replacing the remaining 1970's style "wheel bender" racks. The project goal is built around the League of American Bicyclists' five E's: Engineering, Education, Encouragement, Enforcement, and Evaluation & Planning. These pillars are essential to building and sustaining a safe, prosperous, and cohesive cycling culture here at Texas A&M. This project in particular focuses on the first E – Engineering. The most visible, and perhaps most tangible, evidence of a great place for bicycling is the presence of infrastructure that welcomes and supports it.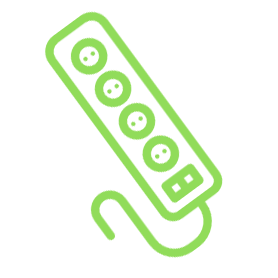 Residence Life Programmable Power Strips - $23,351
The purpose of this project is to create a safer, more responsible power option for personal appliance and electronic use. Every year, the Department of Residence Life engages in Fire & Life Safety inspections of residence halls and routinely documents students for prohibited extension cords that are being used in their rooms. This poses a great fire risk for the halls, and it also drains the Texas A&M community of "phantom" power that is used by appliances and electronics that are plugged into these cords and running in a sleep status. This project aims to solve both of the aforementioned issues by outfitting two residence halls with one 8-outlet programmable power strip per resident. These power strips will meet UL standards for Fire & Life Safety and will ensure that students can program the outlets to turn off when not in use (in class, at home, etc.), and turn back on when power is needed for electronics and appliances. These power strips have been test run in the Aggie EcoReps Carbon Footprint Investigators program to great success, and this project will implement them on a broader scale to Texas A&M residents in the Fall 2016 semester.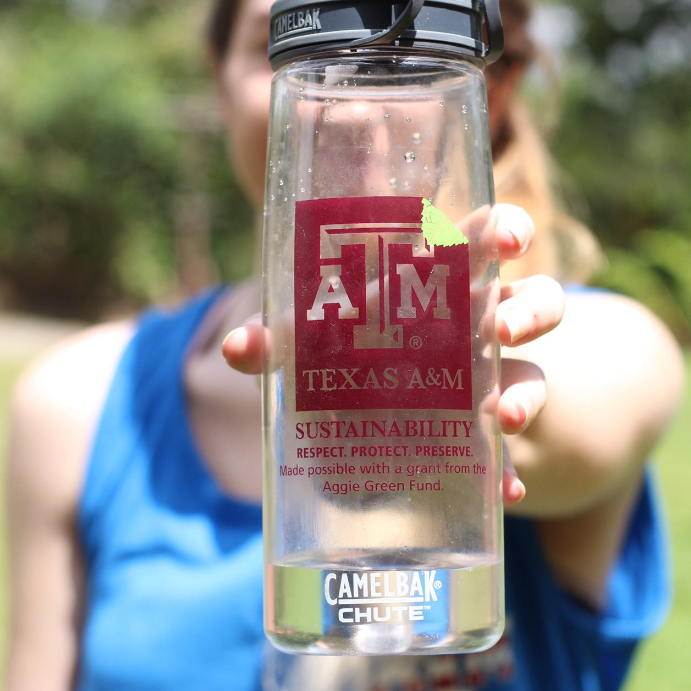 Reusable Water Bottles: Education and Outreach Campaign - $16,678
The goal of this project is to reduce the amount of beverage container waste generated on campus. Sustainability student interns will develop an outreach campaign that discourages the use of disposable water bottles and encourages switching to reusable water bottles. The campaign will cover the three pillars of sustainability and will be delivered in multiple formats, such as tabling, events, presentations, social media activities, and video. Students in the community will engage in the outreach campaign to receive a reusable bottle. By receiving high-quality, long-lasting reusable bottles along with education on the problems of plastic waste, students will be empowered to stop using disposable bottles and to significantly reduce their plastic waste. Approximately 2,000 reusable water bottles will be ordered and distributed through the project.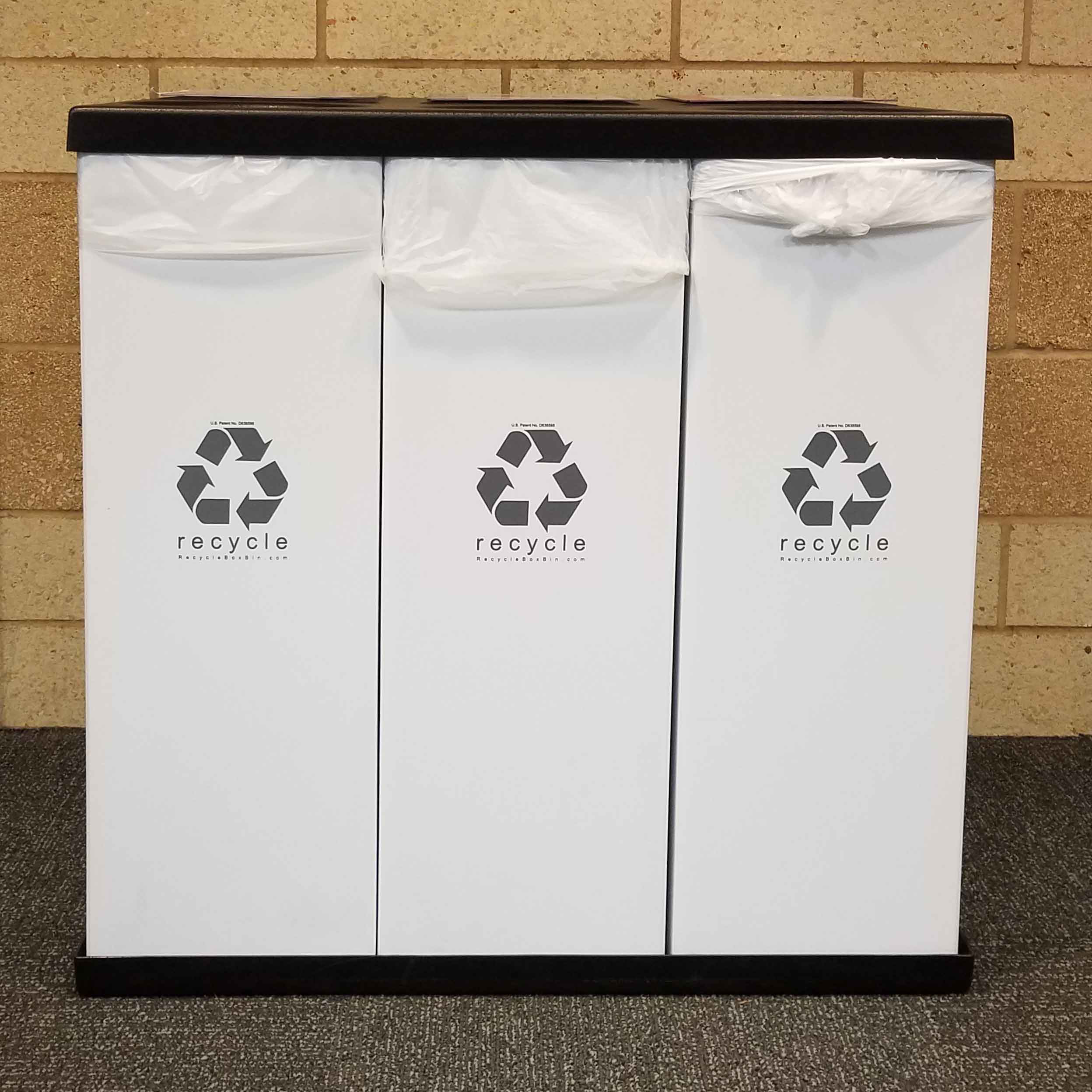 Improving Mays Business School Recycling - $12,415
This project was created during Fall 2015 after it was discovered that Mays Business School is lacking in recycling resources. Compared to other parts of campus, there are very few recycling receptacles made available in the business building, and there is unnecessary material going to the landfill because of it. Additionally, the bins that are present are not consistent and are often mislabeled.
MGMT422 class teams conducted research over two semesters to determine the amount of recyclable materials that are regularly discarded in classroom wastebaskets and lobby wastebaskets. They compared these amounts to the contents of the current recycling bins in the building. The purpose of this project is to capture the recyclables regularly being thrown into wastebaskets in classrooms and hallways. Advertising materials will be created to improve the culture at Mays Business School to promote awareness and to increase participation in our recycling efforts. With this grant, one of the most visited areas of campus will be updated to have effective recycling resources.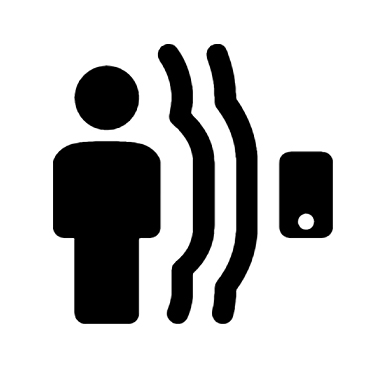 Occupancy Sensors in Residence Halls Pilot - $8,750
This project will focus on reducing consumption of electricity, an expensive utility. Currently, there are common areas—laundry, TV lounges, and study lounges--in 11 modular residence hall buildings where the lights remain on 24/7. It has been the practice to leave the lights on to maintain a welcoming and safe environment. While these rooms will remain accessible 24/7, they are not used 24/7, so this presents an opportunity to reduce consumption through the installation of occupancy sensors. A total of 50 sensors will be installed in the 5 common rooms of 10 modular halls. One will remain without sensors as a control specimen, and the savings attributed to the occupancy sensors will be assessed for project efficacy.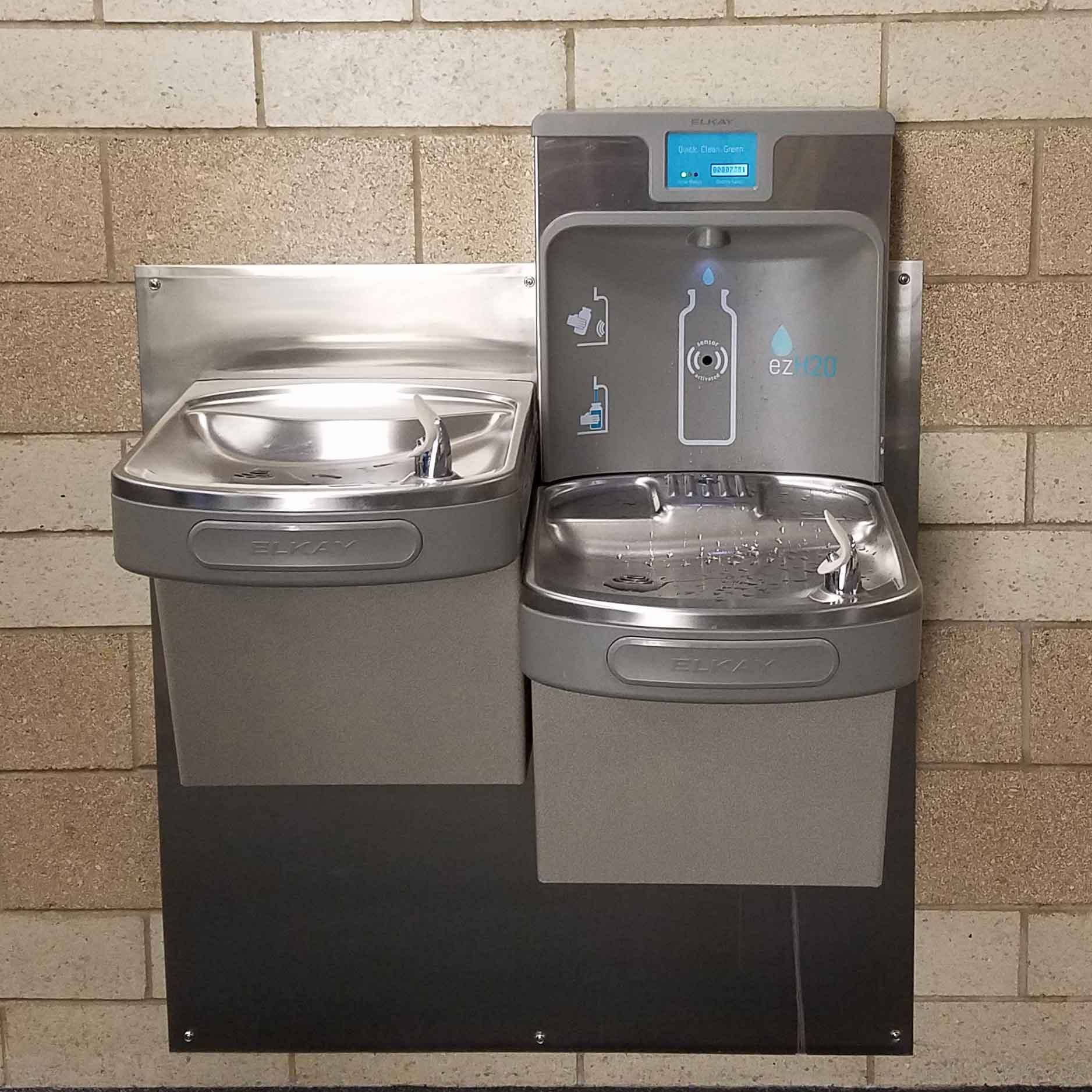 Hand Dryers and Hydration Station at Mays Business School - $7,843
The first floor women's restrooms in the Wehner building are always crowded, and waste receptacles are overrun with paper towels. This project aims to install environmentally efficient hand dryers to increase the traffic flow between classes and to reduce the amount of paper towels used by students. The project will also launch marketing efforts to inform students of the environmental benefits of hand dryers and to encourage them to decrease paper towel use. Additionally, the project will add a hydration station to a high traffic hallway in the building. Currently, there are hydration stations in two of three wings in the building, so this project will address the lack of a bottle filling station in the third wing. This new hydration station will reduce waste from disposable water bottles by making it even easier for students to utilize personal water bottles.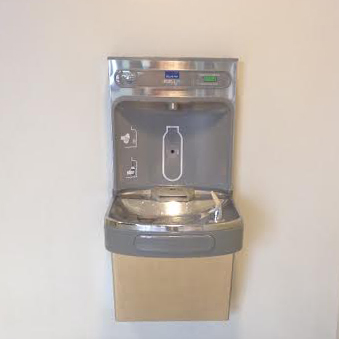 Chemical Engineering Department Hydration Station - $6,465
The Jack E. Brown building is home to The Artie McFerrin Department of Chemical Engineering, which has about 1,000 undergraduate and graduate students and upwards of 50 staff members and professors. The building is also home to five classrooms which hold a variety of different classes. Although there are water fountains on each of the seven floors of the building, their unfiltered flavor is unpleasant. Unfortunately, this means many people have turned to purchasing bottled water instead, and almost of these plastic bottles end up in the trash. This project aims to dramatically reduce the amount of plastic bottle waste being introduced into the environment by installing multiple water bottle filling stations in the building. The project will retrofit three water bottle filling stations onto existing water fountains: one on the first floor as a high-traffic classroom area, one on the second floor due to the many faculty and staff offices, and one on the fourth floor due to the graduate student lounge and lunch room that see daily heavy use.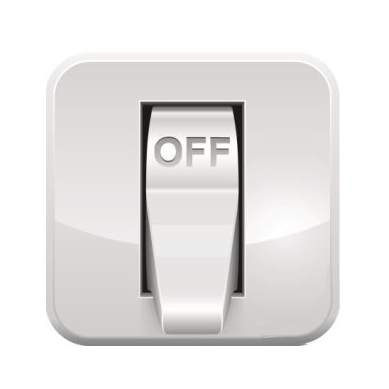 On-Campus Housing Light Switch Stickers - $4,000
This project will create stickers that remind students and visitors to turn off lights in on-campus housing when rooms are not in use. Considering that lighting makes up 25-35% of residence halls' electricity use, the opportunity for savings is immense. The stickers will serve as a constant reminder to make sustainability an Aggie tradition and will coincide with this year's lighting energy efficiency focus for sustainability initiatives. The stickers will be designed to meet brand standards and will be fabricated and installed in residence hall rooms, common spaces, and university apartments. Approximately 7,500 stickers will be created to cover 11,200 residents and common areas.